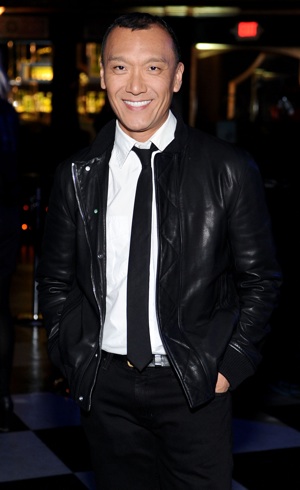 In the past couple of years, we've witnessed a number of talented designers forced to fold their business due to the ever-changing fashion industry and economic hardships. In times like these, it's always good to get some advice from someone who has been in the business for a while now — someone like Joe Zee. We recently chatted with the creative director of
Elle Magazine
and
star/mentor of reality fashion show,
All on the Line
, about what to do, what not to do, and everything else in between. Listen up to what he has to say:
FabSugar: What has your experience been like on All on the Line and mentoring struggling fashion designers?
JZ: It's not the typical portrayal of fashion, it's something that feels real, genuine, and authentic. I was so moved emotionally. There were times when I was on the floor with them, jacket off, sleeves rolled up trying to help. There were also times when I was so mad at the designers, and there were other times when I wanted to hug them. I was so invested in their final outcome.
FS: Tell us why you think it's so important for designers to understand the business aspect, the balance between creativity and commerce, in the fashion industry.
JZ: People have to live in today, you can't just be an artist for art's sake, because you might as well live upstate with the doors locked with no computer, no phone, and just paint your heart out. Otherwise, if you want to do this for business, you have to start appealing to other people, that's the important thing.
More from Joe on why designers should take business classes, successful and unsuccessful characteristics, and more after the jump