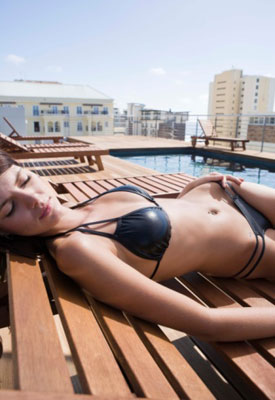 National Sun Awareness Week has been running this week, promoting healthy sun exposure for everyone.
Accross the country schools are running workshops and discussions about the subject, which is more timely than ever as we all get ready to go off on our holidays in search of a golden glow.
London's Selfridges is promoting the week by busting the top five myths about sunbathing in a new information sheet, some of which many will find quite suprising! Do you know your suncare fact from fiction?
Take this quiz to find out.
Take the Quiz