Elle's annual Women in Hollywood issue is set to hit the stands on Oct. 22, and it's focusing on the powerful women who are making big changes in the film industry. The newest round of exceptional actresses discuss everything from making films with strong female leads to standing up against conventional expectations for women in the industry. We know these women inspire us, but what inspires them? We're taking a look at a few insightful quotes from this year's big game changers.


Reese Witherspoon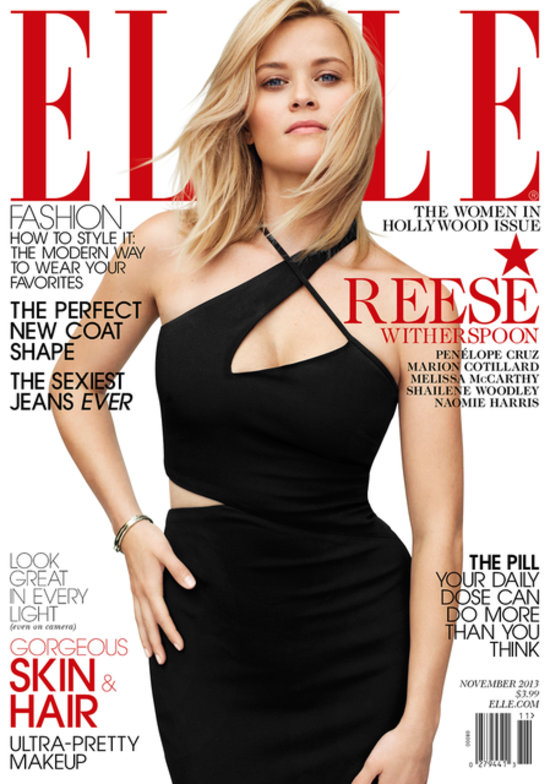 Although Reese Witherspoon has been acting in movies for a long time, she began producing films to push more women into lead roles. "I started noticing a couple years ago that I wasn't seeing women as the stars of movies. I'm seeing them as the guys' girlfriends, or so-and-so's wife. I just thought: God, if I don't start buckling down and start producing some movies, what's my daughter going to see?"
As it turns out, Reese's daughter is a lot more than just her reason for creating a positive role model for young women . . . she's also helped Reese ground herself. "Somebody was saying to me the other day, 'Oh, people get less interesting when they have kids.' I just don't think that's true. I feel like I was so confused before I had kids, I almost got in my own way. Having kids made me clearer about who I was as a woman. I just wanted to exhibit good qualities for my daughter. I was a little competitive before I had kids — probably really competitive, to be honest. It really made me let go of that."


Shailene Woodley
For Shailene Woodley, the representation of women in Hollywood isn't quite as important as her representation of herself. In a world that tends to seem insincere, Shailene is striving to stay grounded. "There's nothing like walking into a meeting and people expecting me to shake hands, and you hug them. For me, a hug is to disregard all of that bullsh*t and be like, This is me, Shai. This is who I am. Now let's talk about real situations. Let's not talk about all this surface-level stuff."
At the same time, though, Shailene recognizes that she still has a lot of growing to do. "I'm so young, and I'm single, and I just want to drift. I'm just going to be a drifter. I want to do something totally different before Insurgent (the second film in the Divergent trilogy). Maybe I'll work in a tea shop. Or live in Amsterdam. Or be a nanny. Life experience only helps us as actors. I need new experiences to draw upon."
See the other two women who have turned into major game changers when you read on.